I started out my day with a plan. The pegboard hooks I had ordered had arrived and I was going to go to the hardware store and buy some more freestanding shelving. While I was there I might as well pick up a band saw. After all that was done I had the stuff I needed to get to work.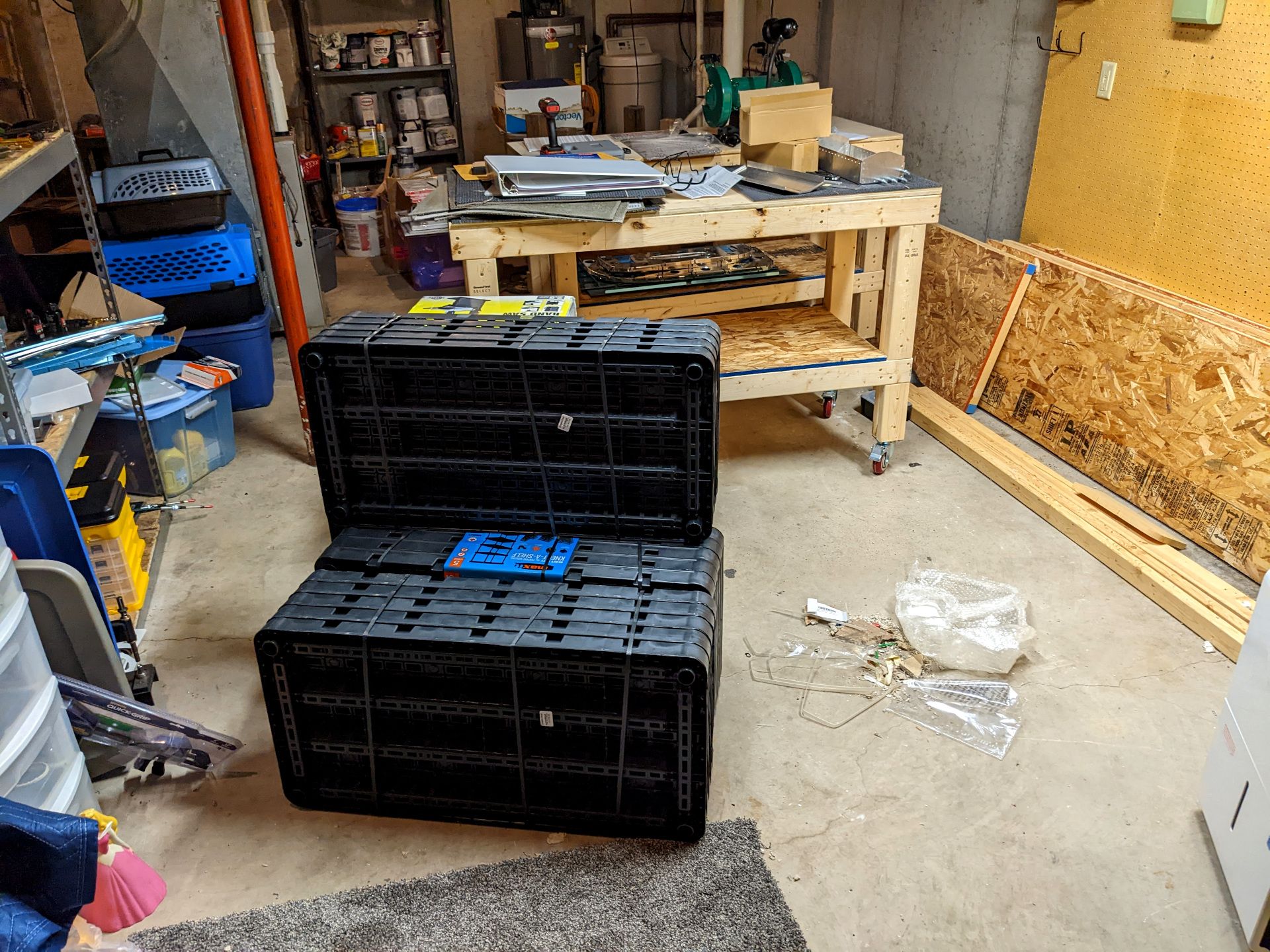 Ah yes. Nothing like the smell of a lot of work ahead of you. Well to start off I figured the pegboard was as good as a place as any.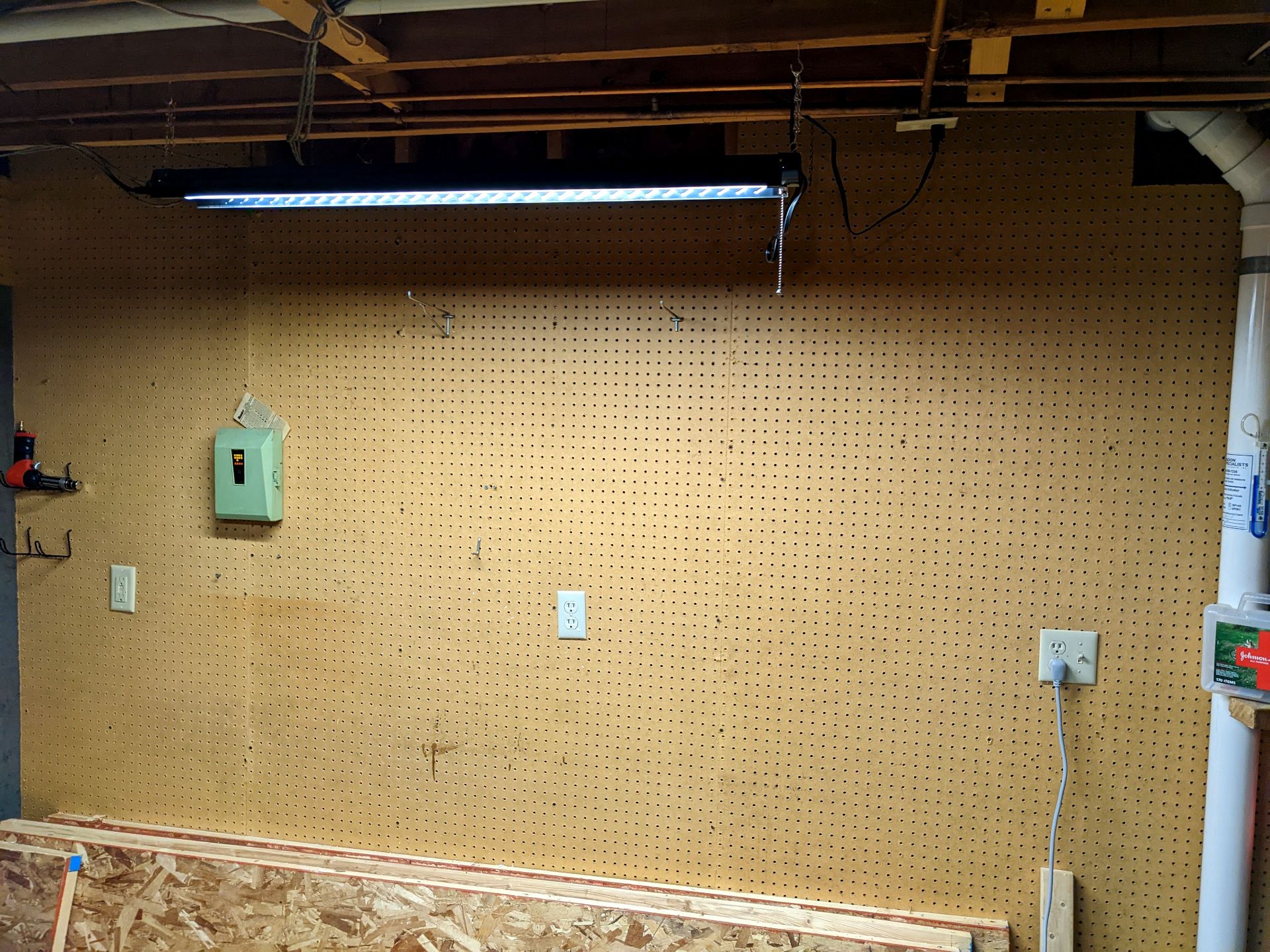 The previous owner had left me a lot of pegboard to use. I initially hated this pegboard but I am very glad I didn't remove it. I didn't really have any plan in mind, just kind of put stuff where it feels like it should go. The hooks are easy to move around so nothing needs to be set in stone right now.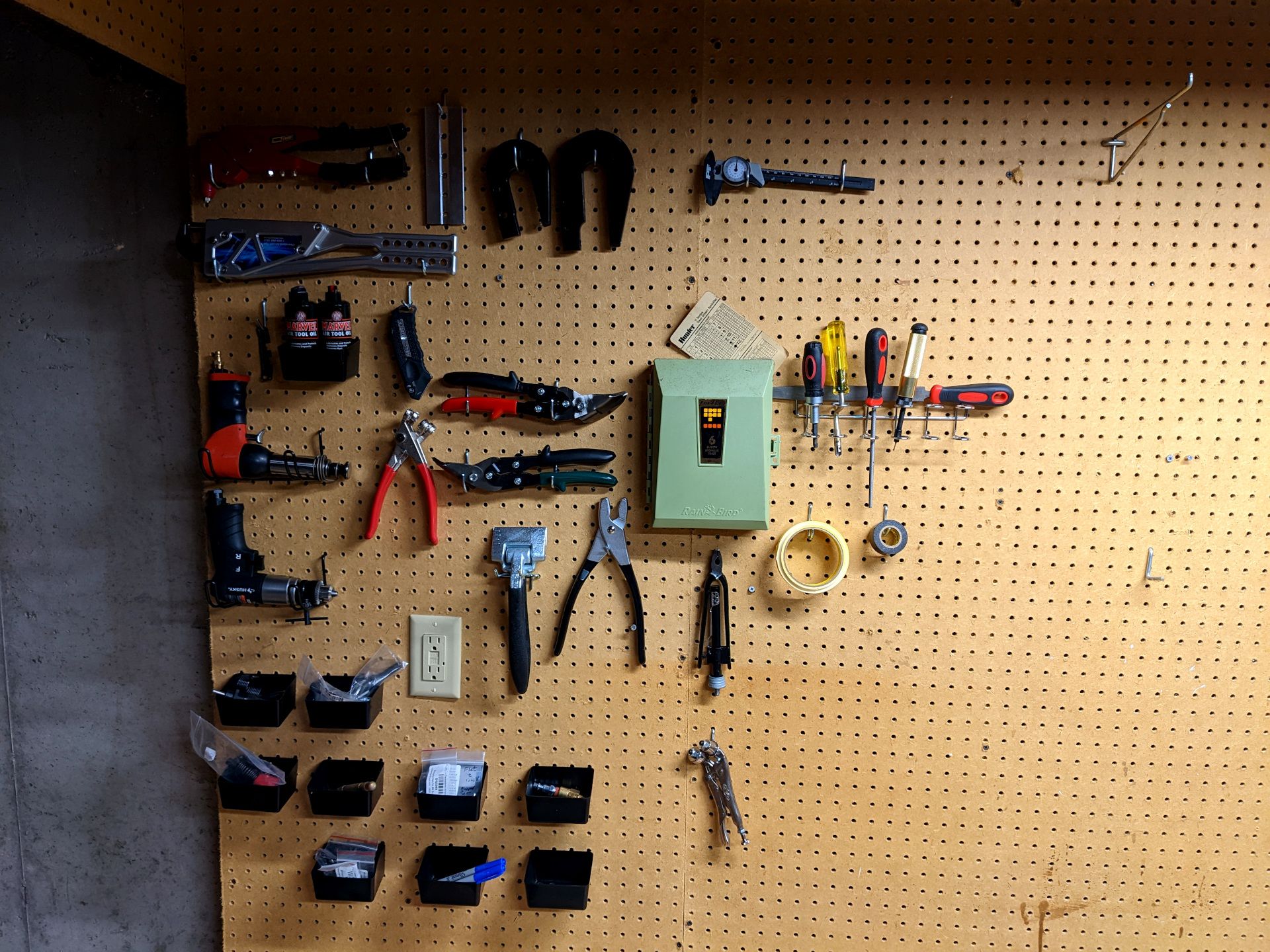 Then, in the blink of an eye, I was done. I like this much better than having everything sit on shelves and be hard to find. I ordered about 3x the hooks I needed so I have plenty of hooks and room to expand as I get more tools.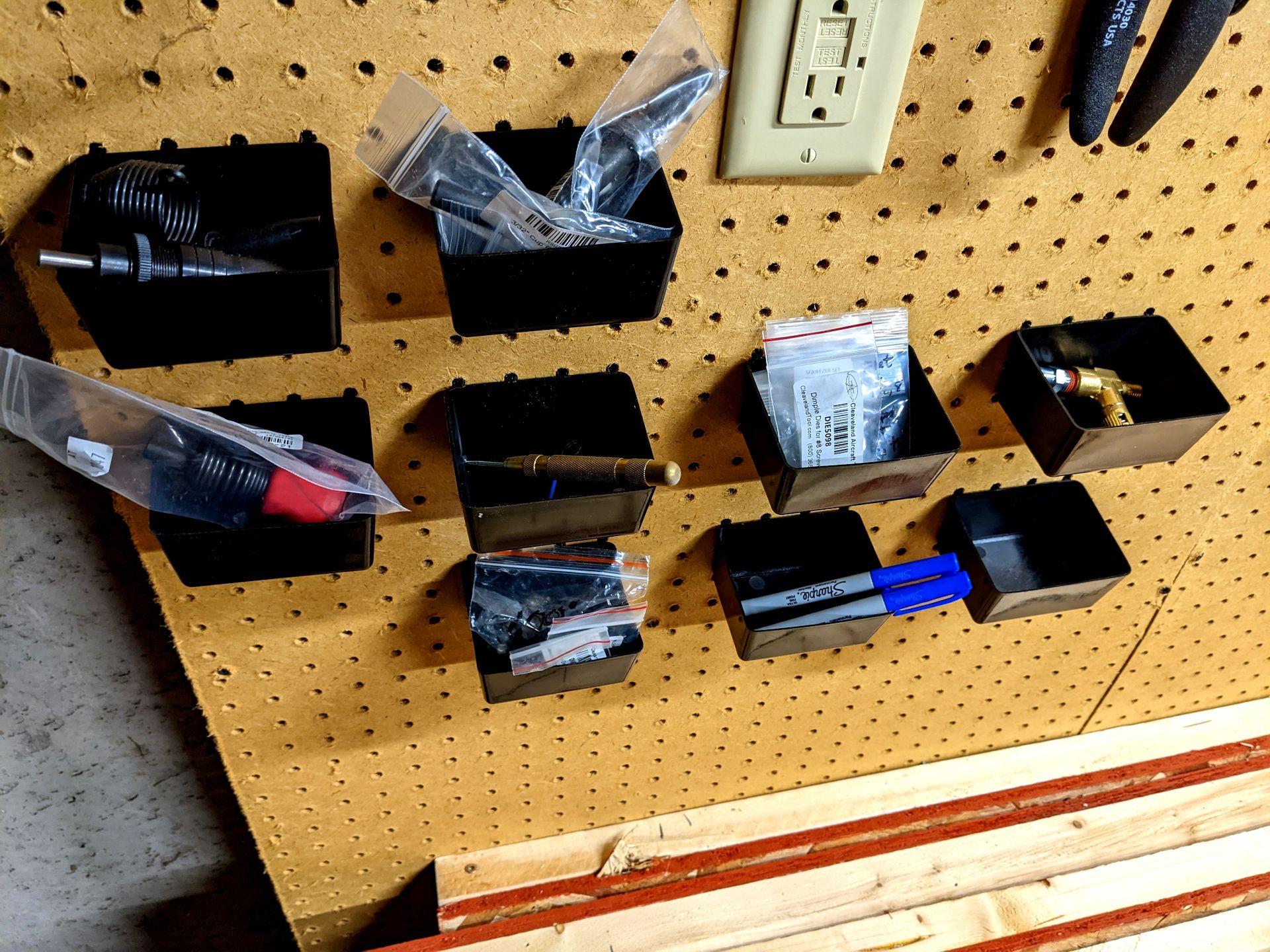 These bins are easily my favorite part. I will have to get more because they are getting crowded but they are awesome for storing little bits and bobs. 10/10 highly recommend.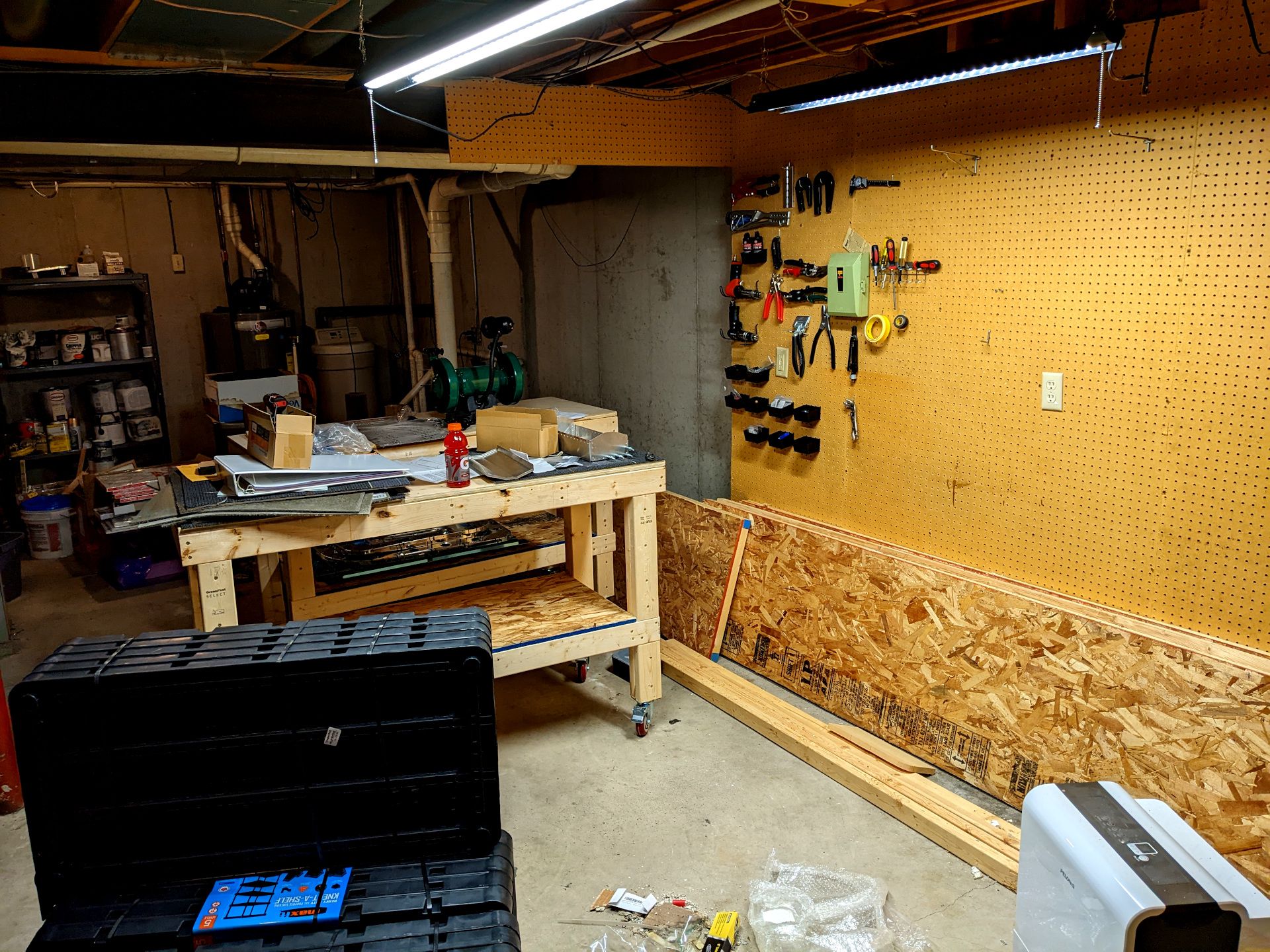 Seeing such a small section of the pegboard filled looks comical to me. This isn't a beauty contest though, I'm here to build an airplane. This will work for my brain and that is all that matters. But you know what won't work for my brain? The other tool I picked up at the hardware store: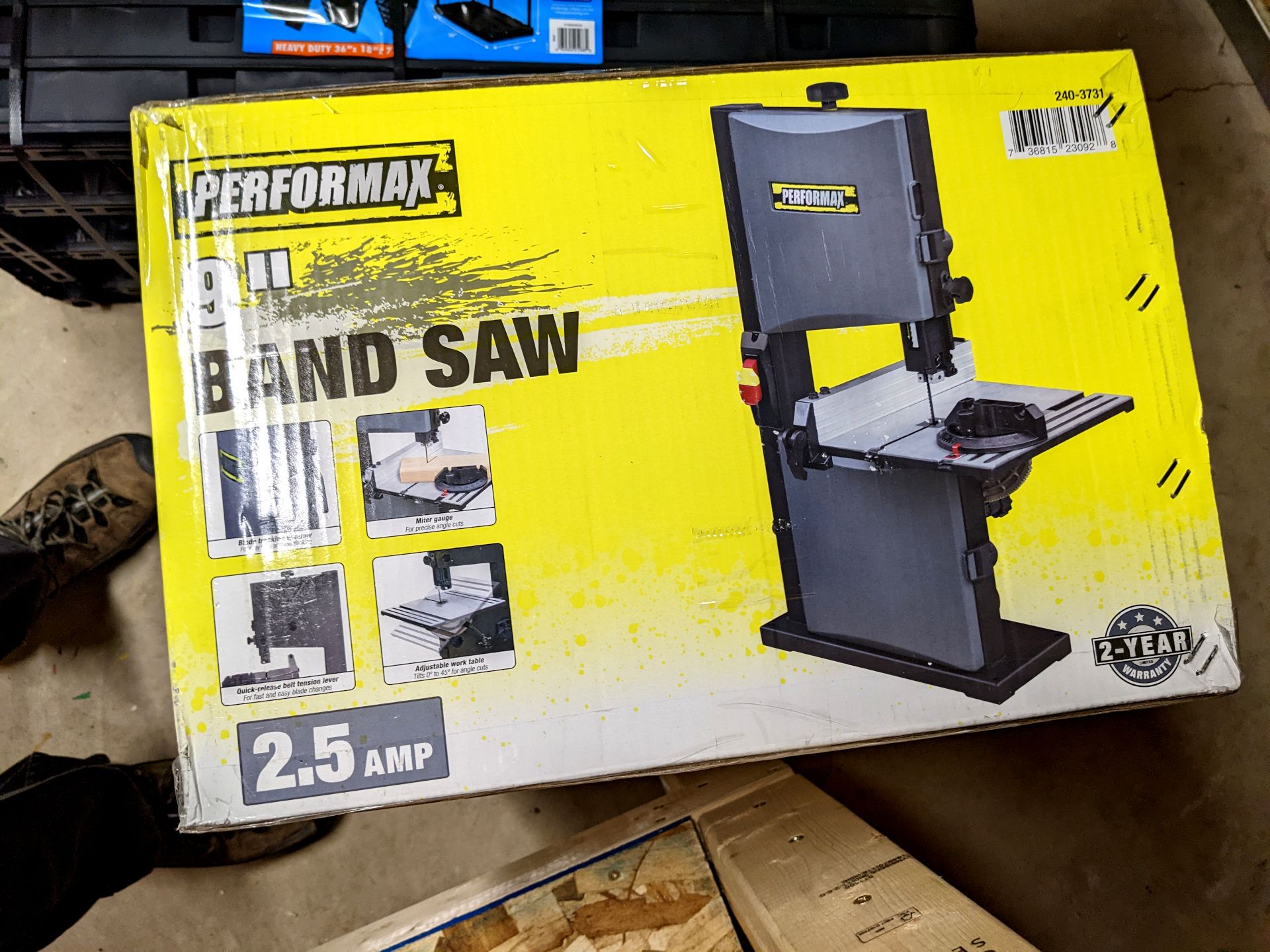 This band saw will not work for me. I thought I could just get any band saw and put a metal cutting blade on it but when I was looking up information (after buying, naturally. I only do things backwards) I found out that a wood band saw runs at much higher RPMs and will lead to the blade overheating and not lasting as long. It probably also doesn't cut that well, but I didn't really look into it too much longer. Instead I made the drive of shame to get my $200 back.
Next step was to setup the shelves. The sales gods were kind to me today and I got each of these freestanding shelves for $35. I just plan on storing aluminum parts on them so plastic is fine. Importantly, they are easy to move so in the warmer months I can relocate things to my garage if I want. There isn't too much to stay about them, the installation process was simple and things just snap together. In the end, I had four nice sized freestanding shelves.
I had also made the decision to keep the original shelf trying to hold everything as my auxiliary tool storage. Anything I didn't want to put on the pegboard would live there.
As an aside, I got those carpet squares on clearance years ago. They are 2'x2' and the store was just looking to get rid of them. Commercial grade carpet that I intended to use in my garage in the winter to prevent slipping. As it turns out though, they are the perfect size to put on top of my work benches and help protect the aluminum parts.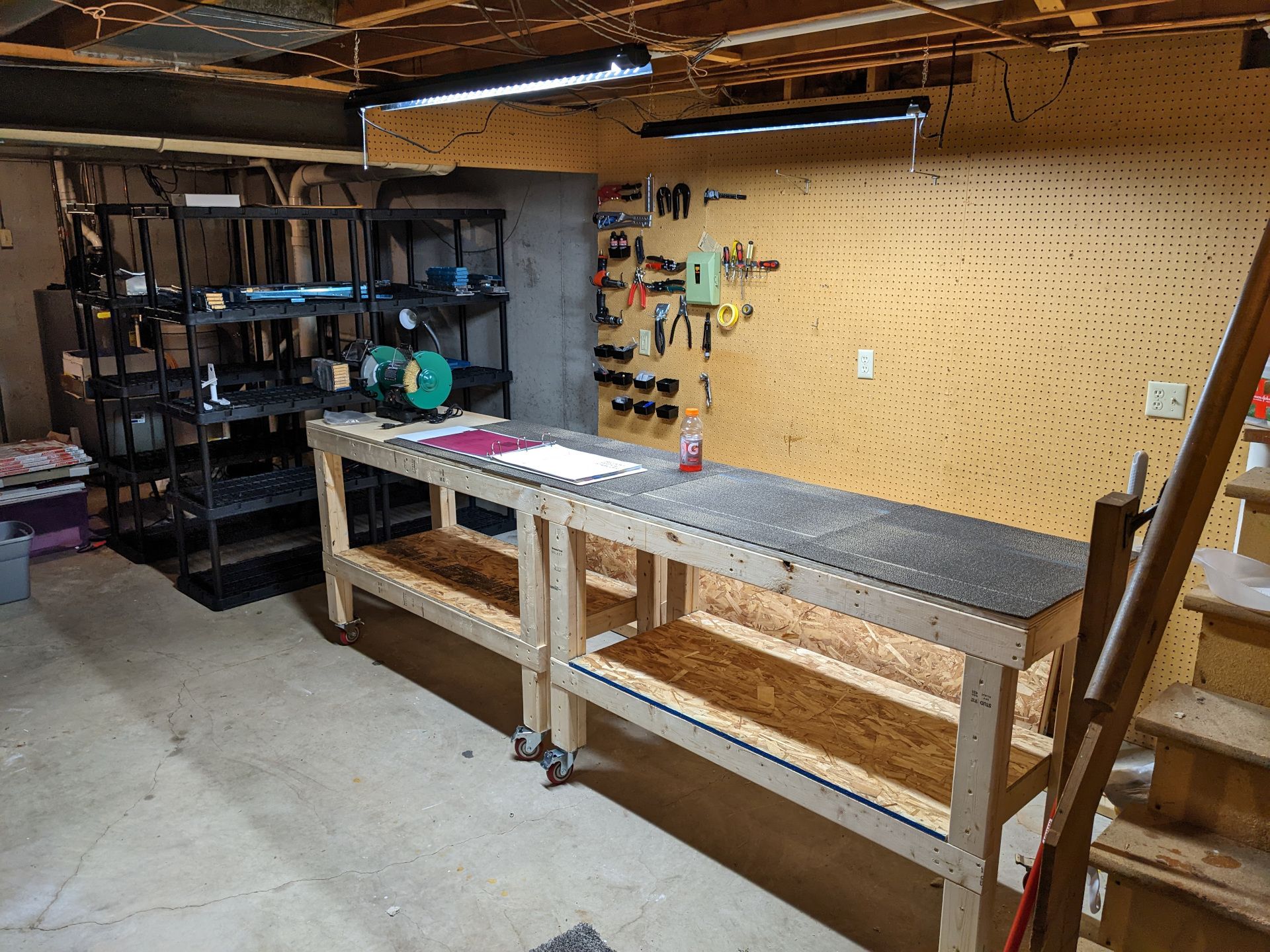 And to tell you the truth, I absolutely love this space now. I can't wait to start using it in earnest soon when I begin on the vertical stabilizer. There is one more goodie that came in the mail and that is a giant binder for my plane plans.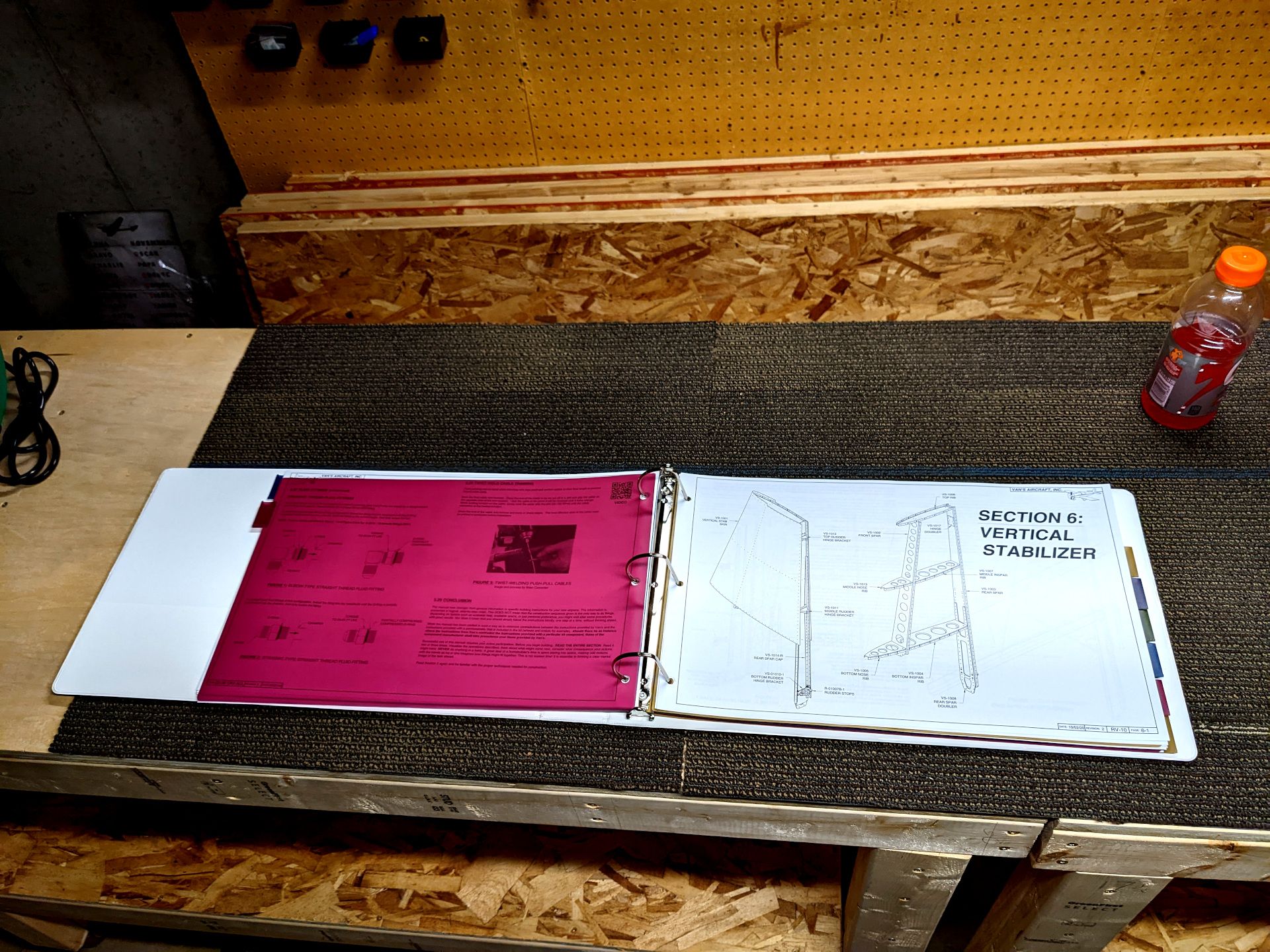 My next update I hope is when I start making the vertical stabilizer. I have a few other inventory things to take care of and then I want to start seeing my plane come to reality!