Way back in December of 2021 I was watching YouTube videos of people building their own aircraft. The prices of certified aircraft seemed to climb ever higher for older and older planes with more and more issues overall. The desire to own a plane was strong but the wallet did not want to commit to such high costs. So I saw quite a few people building aircraft and they all said, "If I can do it, you can do it too." Of course I dismissed this, clearly it would take a lot of skill to figure all that out.
Moving forward through more freezing cold Wisconsin winter, it was now late January. Still unimpressed with the selection of aircraft for sale and the prices that came with them, I looked a little harder into the skills required to build an aircraft. EAA has workshops on various skills and I live a mere 20 minute drive from Oshkosh, WI. So I signed up for a welding class since I wanted to learn that forever anyway and I started looking at the prices involved with building an aircraft. Perusing the options and figuring out what I wanted out of the aircraft made the selection very clear. I wanted an aircraft to share aviation with people! My family (got a kid now, he is cute), my friends (love them all), my friends kids, strangers, it didn't matter to me. The thrill on people's faces when I take them flying is awesome. Then I also wanted to be able to take this plane on vacations with my family. That really only left the Van's RV-10 as the build of choice.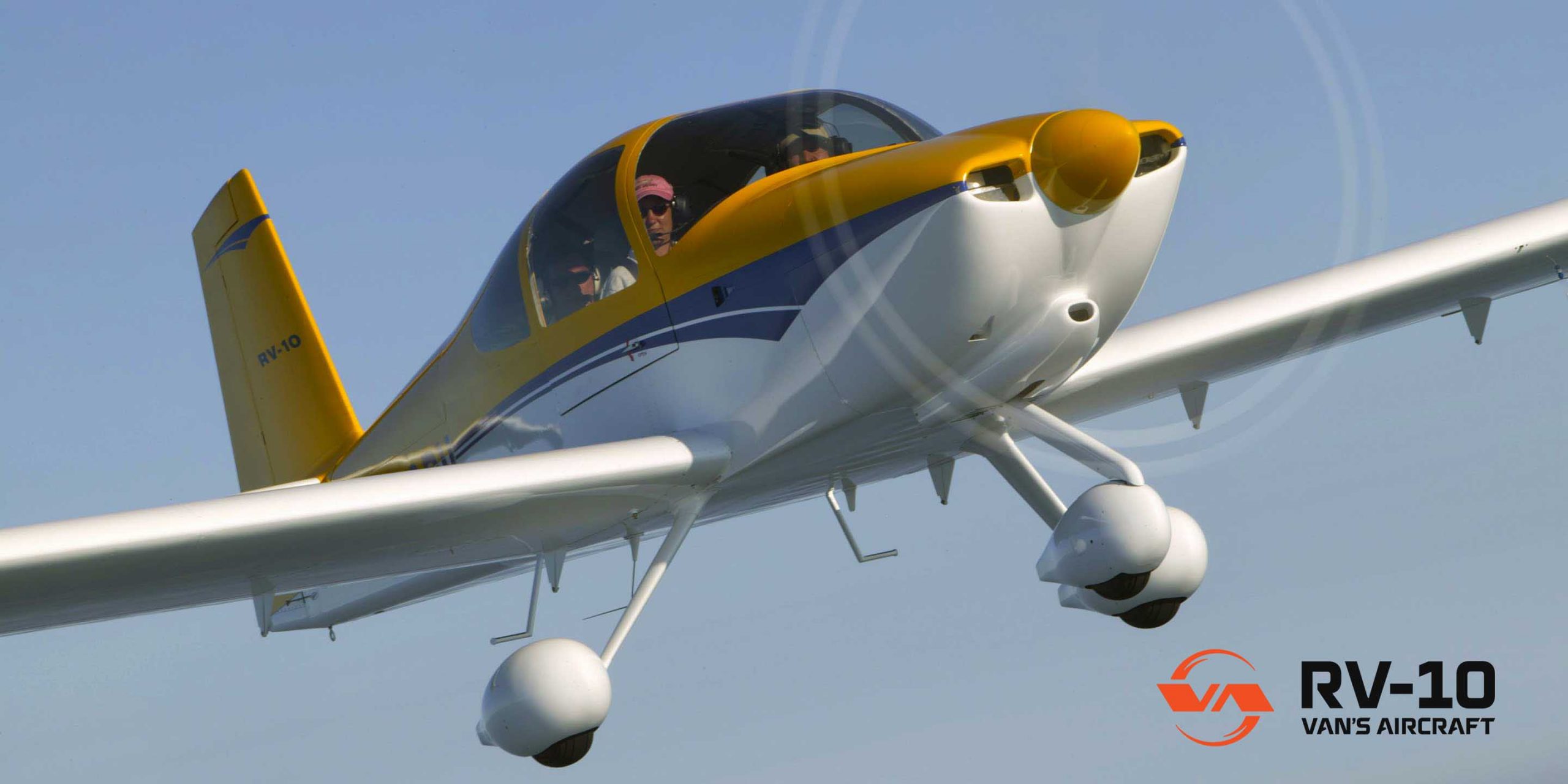 There really are a lot of great videos out there documenting the processes of making an RV. Here are a few that really motivated me to take that final plunge and put in an order:
---
Flight Chops has an entire VLOG with about 30 episodes.
---
Plane Lady has many many videos where she shares here thoughts, mistakes, and fixes.
---
So I got motived, I ordered an RV-10 tailcone and wing kit, I ordered a bunch of tools, and then... I waited. The anticipation was digging at me though, I needed something to do. Then I learned about an organization in Wausau, WI called Learn Build Fly.
Learn Build Fly is an absolutely awesome organization. I love going there and seeing kids and adults learning, engaging, and actively doing. The downside for me is that it is a 90 minute drive one way. So it is three hours of driving total if I want to attend the two hour build night... that gets tiring. It would be handy if I had a plane and could fly there! I've managed to rent a Skyhawk a few times on a Saturday morning and fly out there over the summer and that was a lot of fun.Eventually it turned into spring and I got that welding class done. It was a short two day course but a great primer for people like me that had literally no clue how it worked. Then I signed up for a riveting class since I don't have to do any welding at all on the RV-10 (oops. Still a good skill to have I suppose). The Riveting class took place DURING the EAA fly in so it was an awesome time to hang out and see the chaos.
With my new Riveting skills I purchased a few sample kits to work on from Vans. I managed to get those done (with a few mistakes, but that is learning) and with it being summer there was plenty to do to keep me busy. I ended up having to replace a rim on my old 1999 mercedes kompressor, as well as bleed the entire clutch line. Turns out the secondary cylinder to probably leaking since my brake fluid is vanishing over time but I don't really want to drop the transmission out to fix that... so I'm being lazy and just letting it leak. Then there is all the trials of parenting, trying to expose my son to the wide world and make sure he learns as much as he can. Vans continued to push the date back for my kits over and over. But as it happens in Wisconsin, summer eventually ends and the cold season comes.Now that I am preparing to be stuck inside again, I got an update from Vans. My two kits are ready to go and are being shipped together! Looks like I'll have a project to carry me through the winter after all.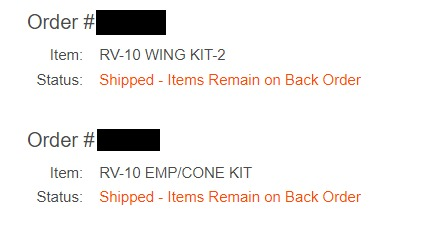 With my excitement though, there is apprehension. Building an entire airplane is a VERY big project. I have a graveyard of projects laying around from software, hardware, improvement, etc. This projects feels different though starting out. I've loved flying my entire life. I went through the hard parts of getting my pilot's license while working (and then my instrument rating).  The amount I want to fly this plane is immense and I hope this blog (and any videos I make about the process) will help keep me motivated to continue on.Delivery of my kits is scheduled for this Thursday (2022-11-10). Then I get into the very fun starting process of cataloging all the parts, cleaning up the metal burrs, and then the scary first steps of cutting and riveting.